GMO CLICK Securities announced that the company will add a tradable currency pair for its binary option service.
Currently, GMO CLICK offers USD/JPY, EUR/JPY, GBP/JPY, and EUR/USD for its binary option trading. From March 14, traders will also be able to trade AUD/JPY of which main trading time is daytime in Japan.
A few days ago, GMO has disclosed its monthly overview of binary option trading in February.
Below image is a binary option trading platform GMO provides.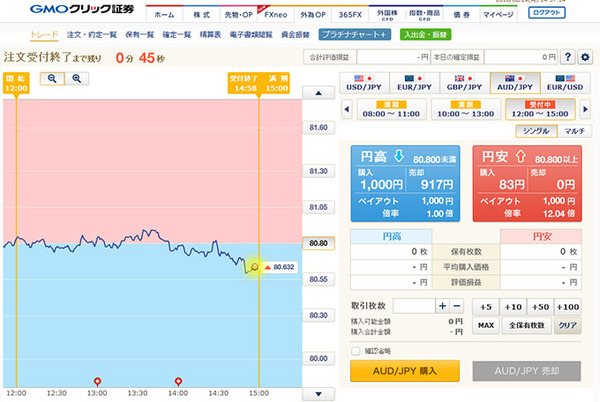 (Source: GMO CLICK Securities )
Related Articles: