Japan Securities Dealers Association (JSDA) disclosed number of online trading system failure during February and January, 2016.
The monthly report is based on report from JSDA members who agree with disclosing their data to ensure consistency and safety of financial products. 14 members of them agreed with it include Matsui Securities Co., Ltd., Monex, Inc., Kabu.com Securities Co., Ltd., Naito Securities Co., Ltd, Rakuten Securities,Inc., 8 Securities Inc., GMO CLICK Securities,Inc., H.S.Securities Co., Ltd., SBI Securities Co.,Ltd., Mizuho Securities Co., Ltd., Marusan Securities Co., Ltd., Nomura Securities Co., Ltd., Daiwa Securities Co., Ltd., SMBC Nikko Securities Inc.
The total number of system failure was 7 in February, while the month of January had 8 system failures.
As of Mar. 1, 2016, there are 255 Regular Members (Securities firms), 3 Specified Business Members (Financial Instruments Business Operators exclusively dealing with the specified Type I Financial Instruments Businesses), and 212 Special Members (Banks, Insurance companies, etc. conducting securities business).
JSDA Total number of online trading system failures (Jan 2015-2016 Feb)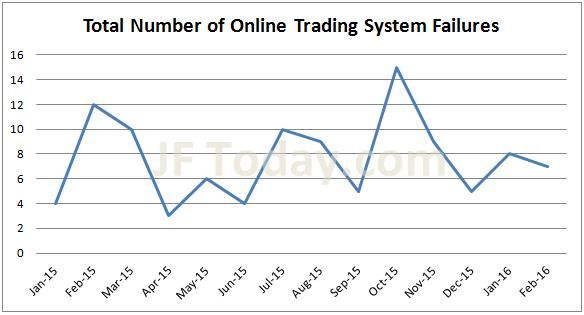 Number of online trading system failures in February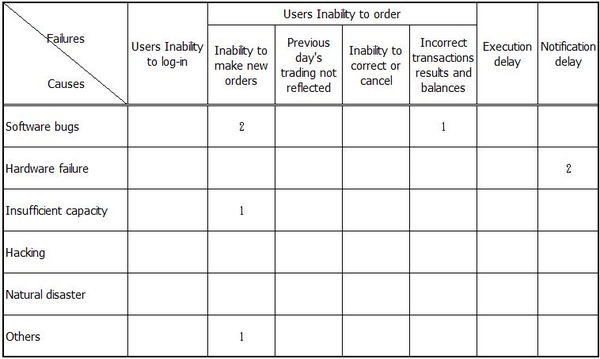 Number of online trading system failures in January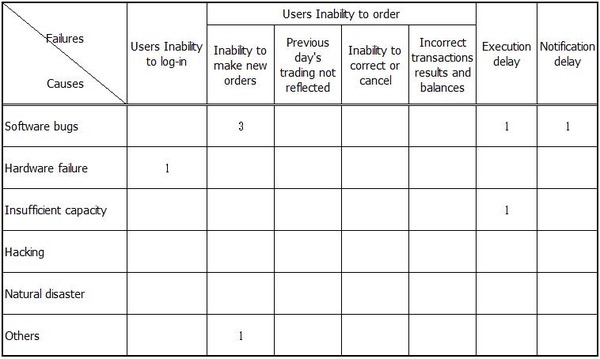 (Source: Japan Securities Dealers Association (JSDA) )
Related Articles: