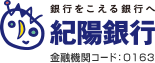 Kiyo Bank headquartered in Wakayama prefecture announced that the local bank invested in in FinTech fund operated by SBI Holding's subsidiary, SBI Investment. The bank invested 300 million JPY in the fund.
The bank explains that in the context of IT innovation and corresponding changes of social living, new businesses in FinTech field such as settlement services and cloud-based account managements have been rapidly emerging recent years.
SBI Investment created the 30 billion JPY FinTech fund in December, 2016 aimed at promising unlisted companies both domestic and overseas, which have unique and advanced technologies and services in FinTech field, as targets of investment. By supporting partnerships between its investors including kiyobank, other financial institutions and FinTech related companies and investment destination companies, the fund aims to enhance the values of investment destination companies and promote the introduction and utilization of FinTech by the investors.
The bank says in the press release that through the investment to the fund, it will work on providing more convenient and new services in response to a change of environment in the financial industry, by partnering with prospective Fintech firms.
(Source: Kiyo Bank )
Related Articles: