Monex Group published monthly trading overview for March, 2016.
Monex Group Global FX Volume
Global Forex trading value was 28.3 billion USD, which significantly dropped by 34.03% from February, and -30.9% from the same month last year. However, it's worth to note that in relation to Global FX Volume, on March 4, 2016, OTC FX accounts offered by FX companies of TradeStation Group, Inc. were transferred to OANDA Corporation and OANDA Australia Pty Ltd. 42.9 billion USD of Global FX volume of February 2016 includes 6.7 billion USD of trading volume for FX companies of TradeStation Group, Inc.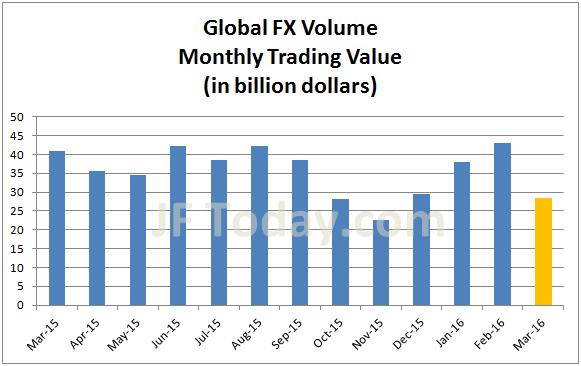 DARTs
All three DARTs (Global, Monex, Inc. and TradeStation) showed decreases of over 18% Month-over-Month. Compared with previous year, they also decreased by over 10% to 288,349, 176,106 and 112,769 respectively.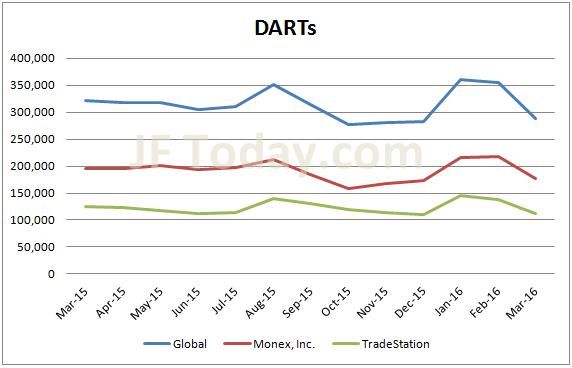 Monex Inc OTC FX average daily trading value
Regarding the group's Japanese securities arm, Monex Inc saw a substantial decrease in daily averaged trading value with -30.7% MoM, declined to 141.385 billion JPY, while YoY change of it was -9.8%.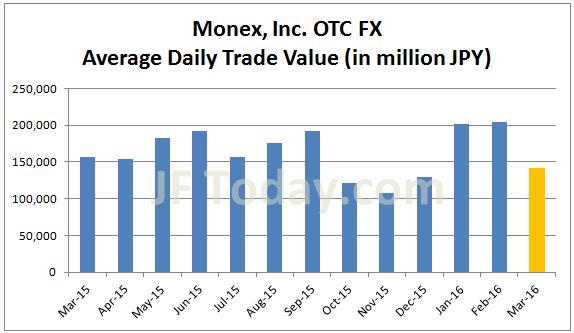 Monex Inc Stock monthly trading value
For stock brokerage, monthly trade value was 1209 billion JPY which slightly decreased by 3.27% from the previous month but -27.6% from the last year.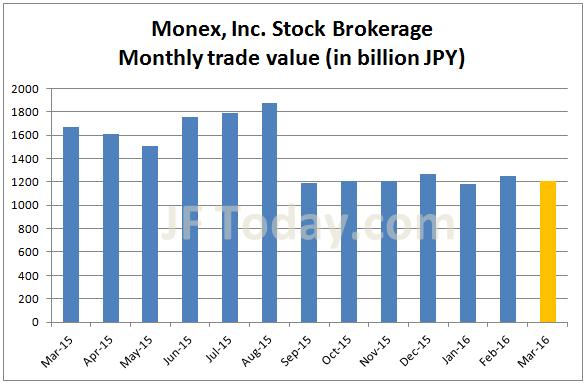 TradeStation Group

As OTC FX accounts offered by TradeStation Group were transferred to OANDA on March 4, 2016, the monthly overview disclosed that 68,796 active accounts as of February 2016 include 8,004 of OTC FX accounts.
(Source: Monex Group )
Related Articles: