Monex published the monthly business metrics of its subsidiaries ( Monex, Inc. and Trade Station Group ) in January 2016.
Monex Group Global FX volume
Global FX volume was 37.9 billion USD, increased by 27.4% from 29.5 billion USD in December, while it saw a decrease of -25.6% compared with the same month last year. The global FX volume increased for 2 consecutive months.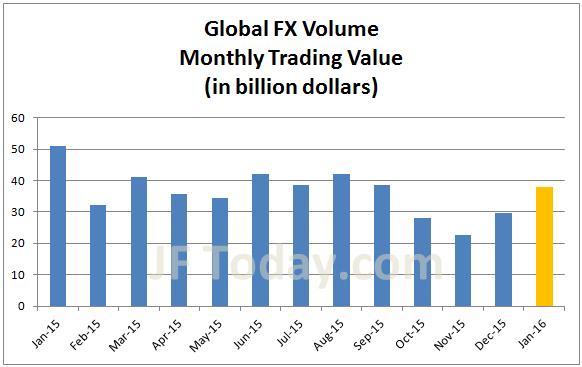 Monex Inc OTC FX average daily trading value
The group's Japanese subsidiary, Monex Inc. saw its OTC Forex average daily trade value of 201,340 million JPY in January, surged by 55.76% from the previous month, but still below the figure in the same month last year (-19.6%). The number of active OTC FX accounts was 63,265 in the total number of OTC FX accounts of 221,293.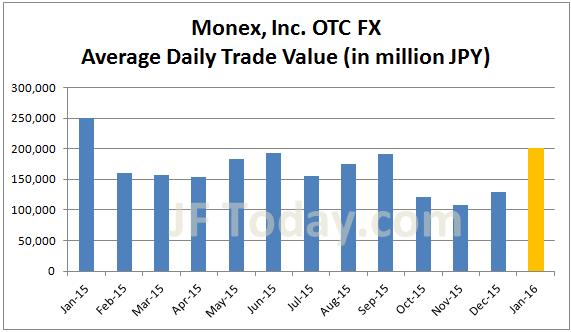 Monex Inc Stock monthly trading value
For Stock Brokerage section at Monex Inc., the total monthly trade value was at 1,178.5 billion JPY, declined by 7.2% MoM, and -5.9% YoY. The total daily average trading value for the month was 478,000 JPY. ADV for cash trade and margin trade were 378,000 JPY and 671,000 JPY respectively.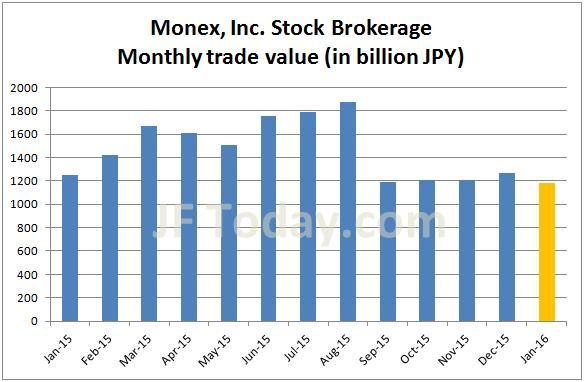 Trade Station Group
Its U.S. subsidiary, TradeStation Group marked 68,419 accounts as of the end of January, increased 270 accounts from December. The total client assets was 3,603 million USD, decreased by 2.3% MoM.
DARTs
All DARTs of global, Monex Inc and Trade Station Group significantly grew from the previous month. The global DARTs rose to 359,627 with an increase of 27.1%, Monex Inc marked 215,406 ( +24% ) and Trade Station Group recorded 145,099 (+31.8%). Interestingly, the YoY changes for those three figures are within ±1%.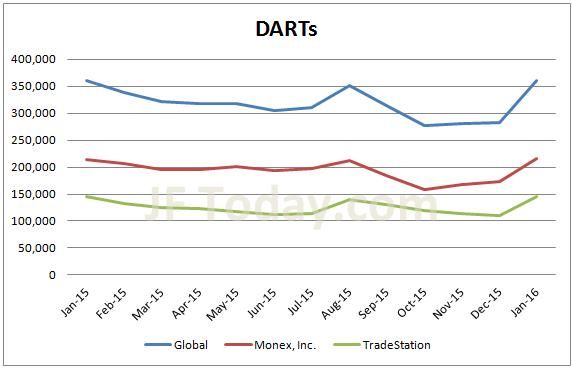 (Source: Monex )
Related Articles: