Monex Group's monthly business metrics of its subsidiaries in October 2015 revealed largely weaker volumes. The global Forex monthly volume was 28.2 billion USD, dropping by 26.9% from the previous month, -46.1% from last year. The monthly volume in October hit a record low this year.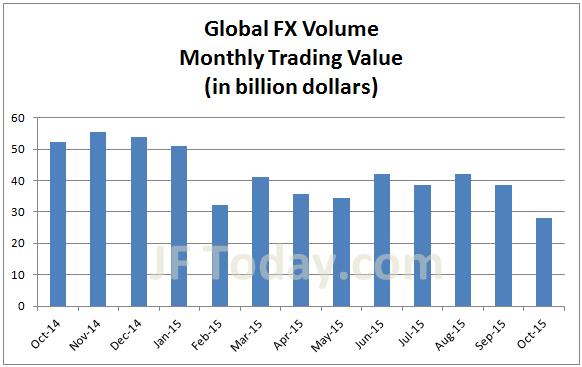 The group's Japanese subsidiary, Monex Inc. showed OTC Forex average daily trade value of 120,641 million JPY in October, dropped by over 37% when comparing with both the previous month and the same month last year. The total number of OTC FX accounts was 217,235 and the active accounts totaled 63,322.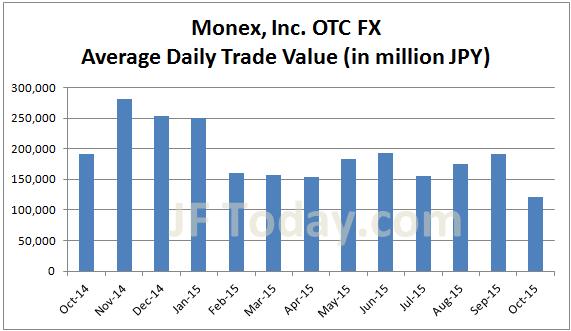 Regarding stock brokerage at Monex Inc., monthly trade value was 1,206.80 billion JPY, slightly up by 1.18% month-over-month, down by 16% year-over-year. The margin balance at the end of October decreased to 187.4 billion JPY from 188.1 billion JPY in September.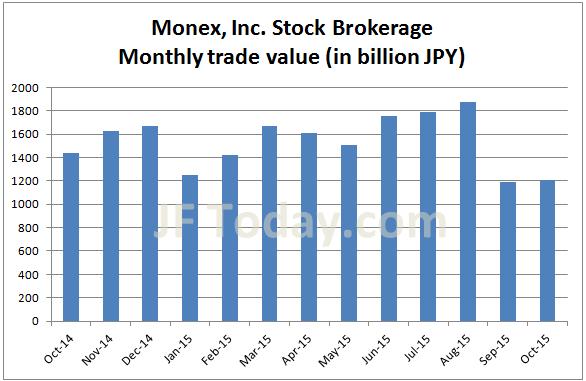 Its US subsidiary, TradeStation Group doesn't disclose trading volumes, but its DARTs fell to 119,225 from 130,460 in the previous month. The number of active accounts at TradingStation Group was 67,883 as of October 31.
We see weaker performance at not only TradeStation Group but also Monex Inc., this resulted in decline of Global DARTs. DARTs of Global, Monex Inc., and TradeStation dropped by 11.7%, 13.7%, and 8.6% respectively.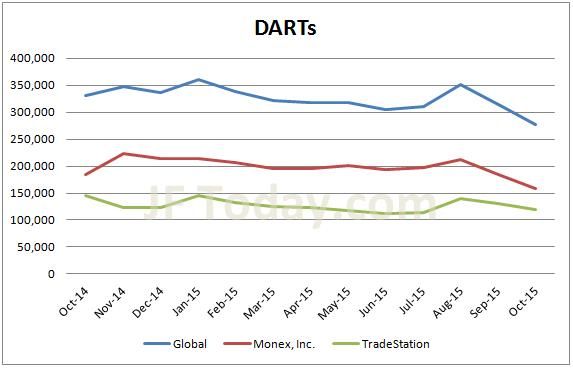 (Source: Monex Group)
Related Articles: