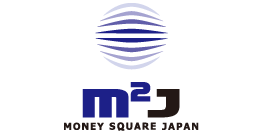 Money Square Holdings' subsidiary, Money Square Japan announced that the broker joined Japan Securities Dealers Association on December 7, 2015.
With its management philosophy of "Challenge & Standard, Money Square Japan has offered their services that create a far-sighted standard of financial products from the dawn of Forex industry in Japan and proposed FX as asset management not a money game. For the broker's entry into the securities industry, it will utilize its thorough investment education and proprietary technologies including "trap repeat if done order" which gets patented. The broker is capitalized at 1.7 billion JPY and has 98 employees as of December 7.
As of Dec.7 2015, JSDA has 251 Regular Members, 3 Specified Business Members, and 213 Special Members at Japan Securities Dealers Association.
(Source: Money Square Holdings)
Related Articles: