Tech Bureau, a developer and provider of blockchain technology "mijin" and a bitcoin exchange "Zaif", announced that the Japanese FinTech company formed a business alliance with Praha-based SatoshiLabs s.r.o. to become an official agent to sell SatoshiLabs' hardware-bitcoin wallet named "TREZOR".
TREZOR is a very small device and used in over 100 countries around the world. It can work by just connecting to PC with USB, no need for electric power source. As TREZOR provides unparalleled security for your bitcoins, users can safely and simply use their wallet from web browser.
Through this partnership, Tech Bureau obtained distributionship for SatoshiLabs' products and will start to sell them from June 27, 2016. The two companies aims to jointly develop branding strategies and sales of the TREZOR and its related products/services, to promote them and to standardize hardware wallet in Japan.
In addition, Tech Bureau will provide its Japanese manuals and service guarantee in Japan, and localize MyTrezor.com wallet.
TREZOR works as not only a bitcoin wallet but also a device to manage password by using free TREZOR Password Manager. Without setting master password, various passwords for such as SNS and online banking get encrypted and saved.
You can get the TREZOR at Amazon Prime for now, the price is 14,800 JPY.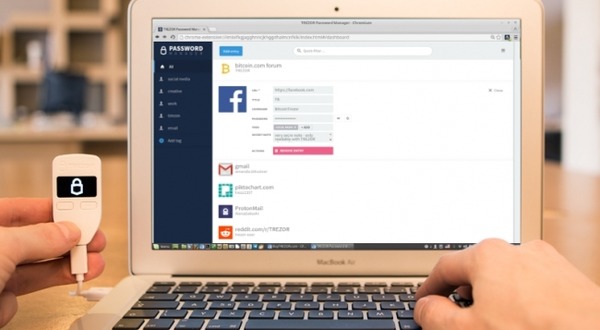 (Source: Tech Bureau via PR TIMES )
Related Articles: