On July 3, 2016, Zaif Exchange, one of the leading Japanese cryptocurrency exchanges and operated by Tech Bureau, announced that it has added another currency into its trading platform. The cryptocurrency - XEM – has seen a meteoric rise in its value in the last 2 weeks, and it is timely that this is now added into the Zaif trading platform. XEM is the cryptocurrency of the NEM blockchain platform which was set up in January 2014. At the time of this press release, the XEM market cap is 95.4 million USD at coinmarketcap.com.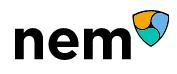 The NEM blockchain technology has a huge following in Japan as Zaif CEO, Takao Asayama, has been the strongest evangelist and official spokesperson for NEM in Japan over the last few months. On the same day, July 3, Takao Asayama has been officially assigned as Director, NEM Japan.
"It is timely that we can engage someone in Japan to spearhead the development and promotion of the NEM blockchain technology. Japan seems quick to jump onto this technology ahead of the rest of the world, although this solution was mooted and developed in the USA and Europe. Given Takao Asayama's commitment and involvement, we are confident that he will be able to take NEM to the net level in Japan."said Lon Wong, CEO of Dragonfly Fintech, core member of the NEM team, and advisor to the Blockchain Collaboration Consortium, Japan.
Zaif exchange had offered only Bitcoin and Monacoin. But now, XEM/JPY currency pair was included and XEM/BTC pair will follow in the next 2 weeks.
In addition, Zaif offers support for auto-reserve service which will be ready in about a month. Customers in Japan can buy XEM automatically using the dollar cost averaging method.
(Source: Zaif Exchange (Tech Bureau) )
Related Articles: