Wearable device business may be further boosted by the advent of Apple Watch just released today. Before Apple Watch was rolled out, its rival, Android Wear which is operating system for watch device, showed up in the market and several electronics companies such as Motorola, LG, Samsung and Sony entered into the smart watch arena.
On April 22, two days before the Apple Watch released, GMO CLICK securities announced the release of their Android Wear App " FXWatch " at Google Play store.
FXWatch will allow users to check FX rate and charts on your wrist without taking out their smartphones. This App is available for not only GMO's clients but also people who don't open an account at GMO.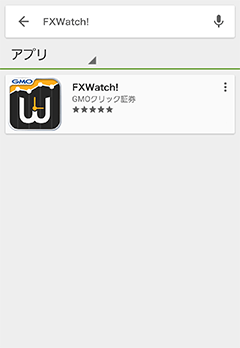 Features of FXWatch
Various Watch Face
Watch Face show time & date, and FX rate which are automatically updated. User can select 3 types of rate display along with time & date; 1 currency pair, 2 currency pairs, 4 currency pairs from 14 currency pairs.
8 types of chart
14 all currency pairs have 8 types of charts; 1 min, 5 min, 10 min, 15 min, 30 min, 60 min, 4 hours, and 8 hours. FXWatch also has a capability to run GMO's Android App "FXroid" which is a trading dedicated Android App by pressing and holding the watch face.
You can search "FXWatch!" on Google Play to get the app.
(Source: GMO CLICK securities)