GMO CLICK securities released monthly overview of the Top10 Traded CFD in May.

Nikkei Stock Average price closed at 20,563.15 JPY in May after the index made a new record of rising for 11 straight days(from 15th to 29th) since February 1988. The most traded CFD product at GMO CLICK Securities was JPN225(Nikkei 225) which has ranked top for 6 months in a row since the broker started to disclose this rankings. As Crude Oil was second ranked and US30 was the third, top3 most traded products didn't change their positions. Gold spot and GER30 moved up on the list.
On the ranking list of the most traded foreign equities CFD, it's worthy to note that Yahoo! and Google get back in the top 10.
Top 10 most traded CFDs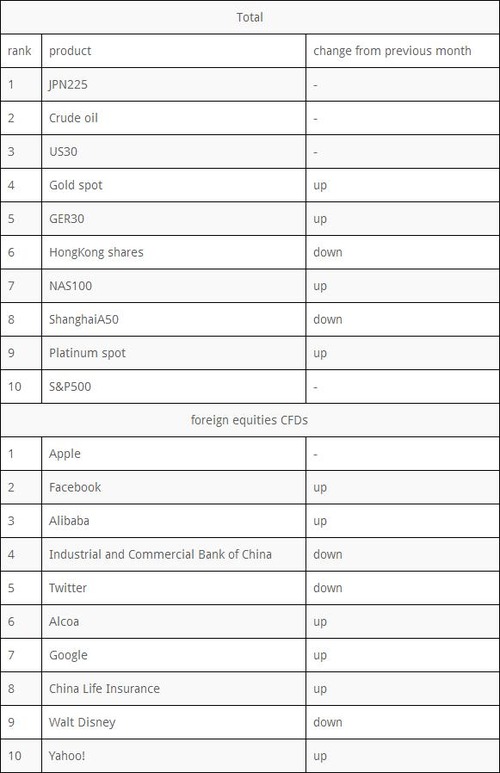 (Source: GMO CLICK Securities)