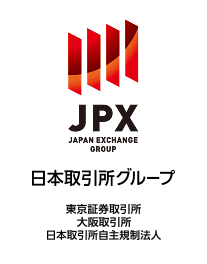 Japan Exchange Group (JPX) released Trading Overview in April 2015. Japan Exchange Group was established in 2013 to integrate Tokyo Stock Exchange (TSE) and Osaka Exchange (Former Osaka Securities Exchange). Tokyo stock Exchange conduct Cash Equity Market, and Osaka Exchange conduct Derivative Market.
Key figures of Cash Equity Market
Total Stocks* Trading Value: 63.826 trillion JPY (-6% MoM, +39.1%)
Total Stocks Daily Average trading value: 3.039 trillion JPY
Daily average trading value of 1st Section: 2.8355 trillion JPY, making it seven consecutive months above 2.5 trillion JPY.
Trading value of ETF was JPY 5.1867 trillion, a second consecutive month above 5 trillion JPY.
The combined trading value of the five oil ETFs (1671, 1690, 1699, 2038, 2039) was boosted by fluctuating oil prices to reach 98.5 billion JPY.
*Stocks include 1st Section, 2nd Section, Mothers, JASDAQ, and Pro Market.
Key figures of Derivatives Market
Total derivatives trading volume: 26,566,954 contracts with a daily average of 1,265,093 contracts (-19.9% MoM, +28.3% YoY)
Total derivatives trading value: 178.599 trillion JPY, with a daily average of 8.504 trillion JPY (-39.8% MoM, +40.5% YoY)
Trading volume for the night session: 7,655,443 contracts, accounting for 28.8%.
Nikkei 225 minis trading value: 36 trillion JPY, the fourth-highest on record.
JPX-Nikkei 400 futures trading volume: 687,465 contracts.
(Source: Japan Exchange Group (JPX))