Tokyo Financial Exchange (TFX) will introduce much-anticipated TRY/JPY (Turkish lira/Japanese Yen) trading into its world's first exchange listed FX margin contracts"Click365" on 11th May, 2015.
TFX has just released a special brochure and dedicated contents about TRY/JPY on their website.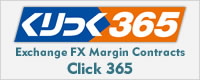 Currently, the benchmark interest rate in Turkey is high at 7.5%, so Turkish lira is much attractive for swap traders who along with South African Rand (ZAR) and New Zealand Dollar (NAZ). This is one of the reasons TFX decided to launch the instruments.
The companies participating click365 trading can be seen from below link:
http://www.click365.jp/members/list.shtml
Tokyo Financial Exchange member, Yutaka Shoji announced TRY/JPY debut
On 9th, April, one of the members of click 365, YUTAKA SHOJI CO., LTD., also made an announcement about the upcoming launch of TRY/JPY. Their click365 service named Yutaka24 will offer a minimum trading unit for the new instrument as 10,000TRY. Clients will be informed further details including its margin amount.
(Source: Tokyo Financial Exchange (TFX))